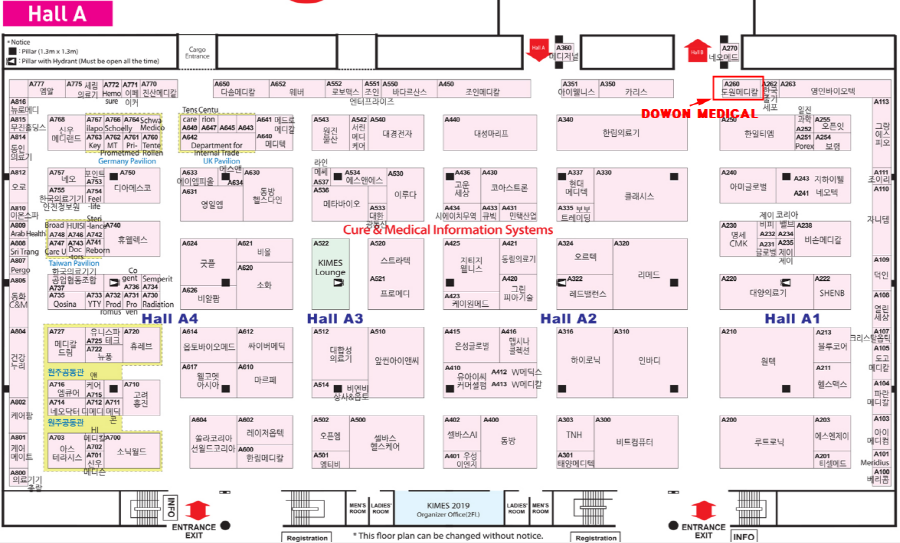 This is the DOWON MEDICAL Company's greetings from South Korea.
Our company is going to attend the 35th KIMES 2019. Thank you for your trust and support . In the coming March,​ we are looking forward to meeting you in the 35th KIMES 2019 as well.
1. The exhibition schedule: 2019.03.14(Thursday)—2019.03.17(Sunday)
2. Booth: A260 / Hall A Exhibit with the HeavenHerald81 Company
3. Booth location: Refer to the attachment—Location diagram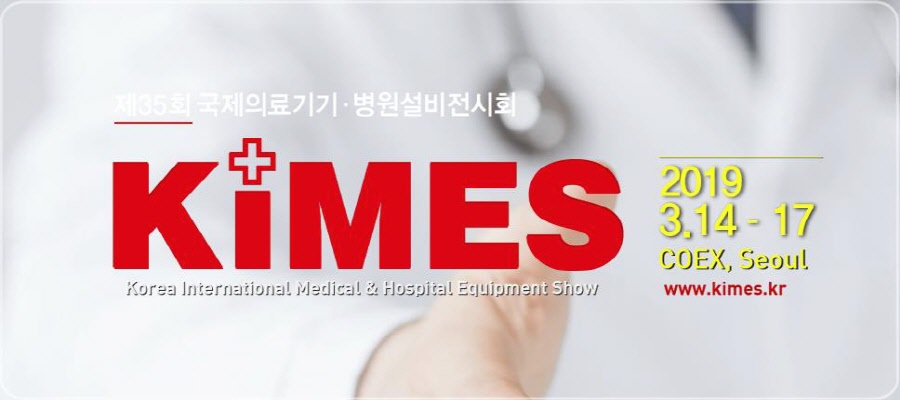 Our main products in this exhibition include the PDO thread(NEW UP Mono, Screw[Tornado] and EVE Cog three main types), Cross-Linking HA Filler(ETERNELLE S, M, H that the main component is HA), Micro needle patch(Acropass) and etc.Here is the brief introduction as follows:NEW-UP Mono Thread is mono thread, the basic type of PDO thread.[Tornado] NEW-UP Screw Thread is screw thread which the thread rolled up on the needle and has more significant effect than Mono thread.EVE Cog is barbed thread which increases the lifting effect.Eternelle is Hyaluronic acid includes S, M, H three types. S applies to the fine wrinkles all around the face. M applies to some wrinkles and H is available to the deep wrinkles(filling)Atri-Dermal is Hyaluronic pre-filled syringe.Acropass is Micro needle patch that can remove some wrinkles effectively.Homepage: http://www.dowonmedical.com/ Welcome to visit our homepage bulletin board to follow our latest news.We appreciate for your attention and support, Thank you.